First off - the adorable Miss Barb at
Bella Vista
is having a giveaway! For all us Rooster lovers, this is just too cute! And even though I already won one of her giveaways, she said I get to play again. :)
Scoot on over and enter to win!
Second. Men. Sometimes they just don't get it. You have to honestly wonder why they sometimes do what they do. Course . . . since I started blogging, he's wondering why I do what I do too, so I guess it's a trade off! But still - come with me as I take you on a tour of our master bathroom . . .
Yes! It needs updating but that just isn't in the cards right now. There is waaaayyyyy too much gold brass in here - but . . . someday! It really is a very, very comfortable room. (Is a bathroom a room?)
Entering from the bedroom - the double doors are the HUGE closet.

What? A picture of in there? Are you out of your mind?

Maybe another day . . . (hehehe)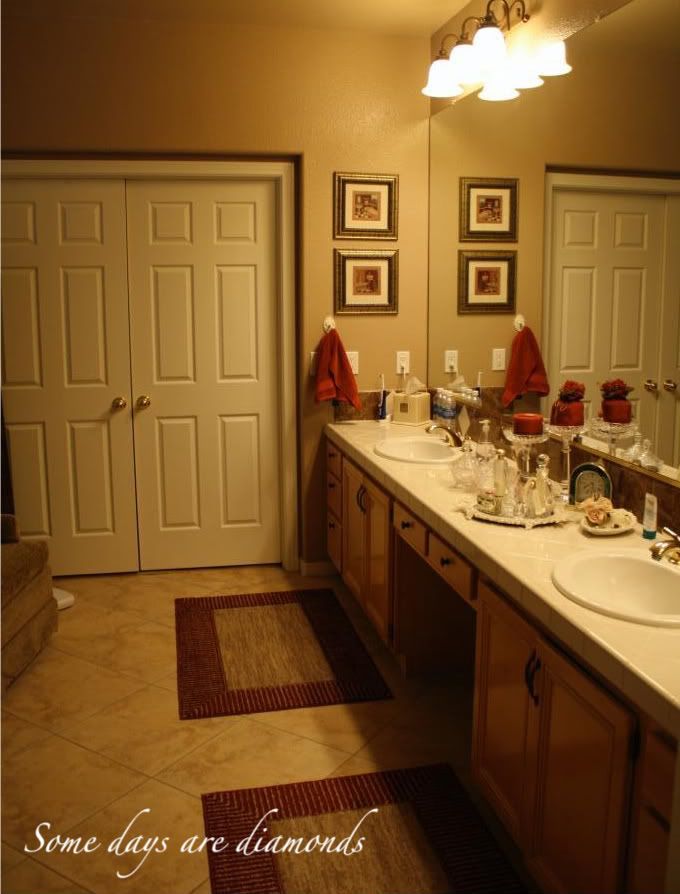 Love my pink and shiney phoof.
(Whoops, new candle! Don't look at the wrap . . . )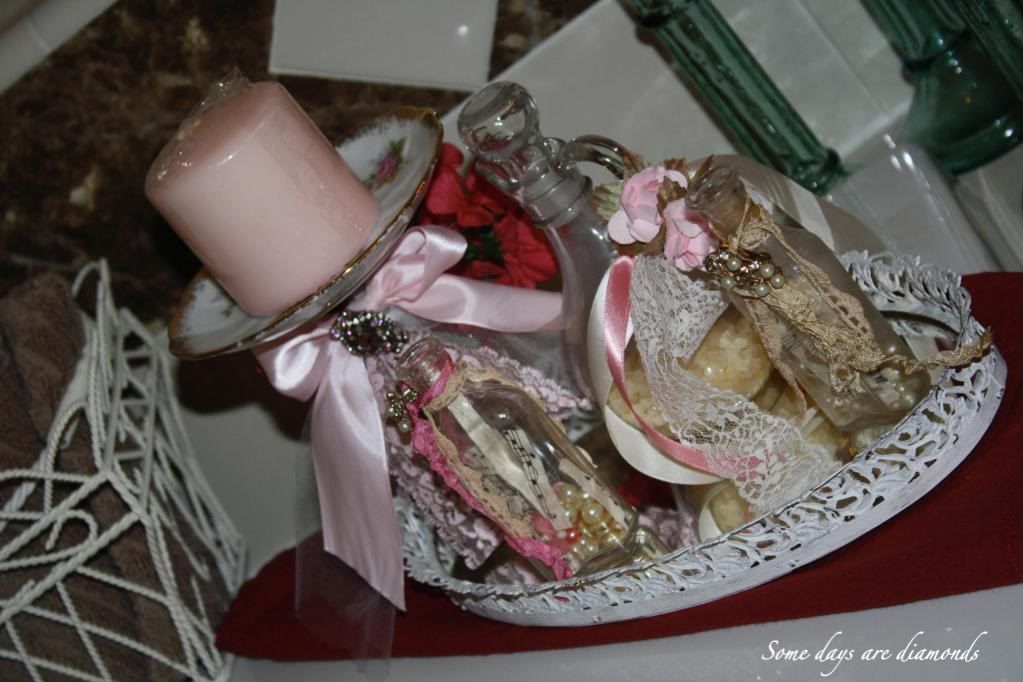 Sorry. Had to play with just a few of the shots.

I wish I had different frames to choose from . . .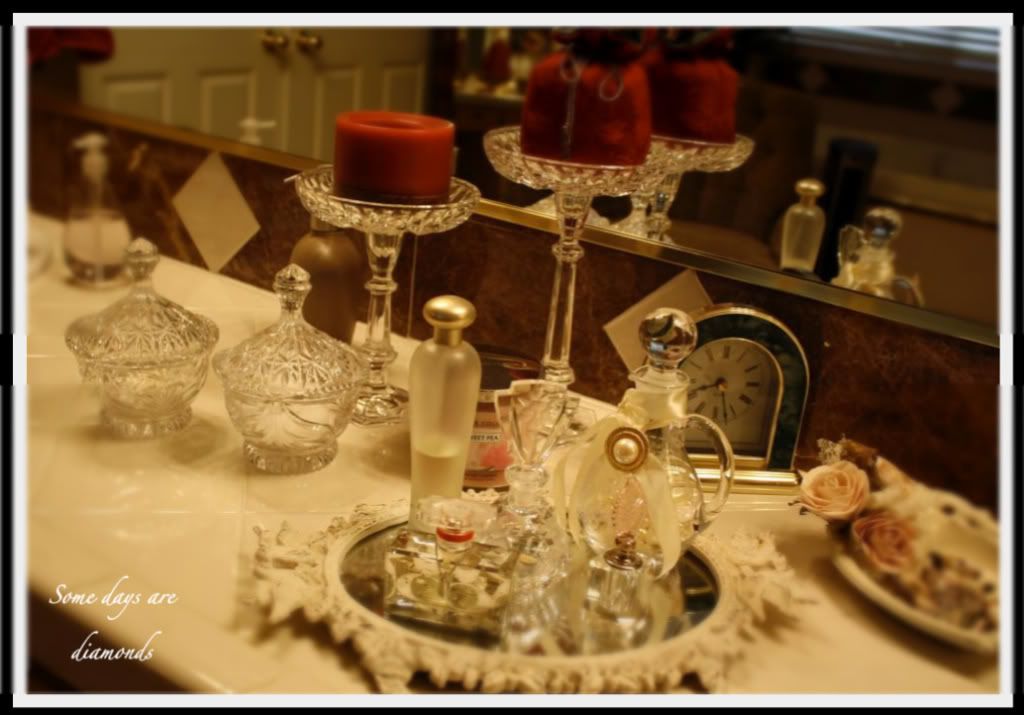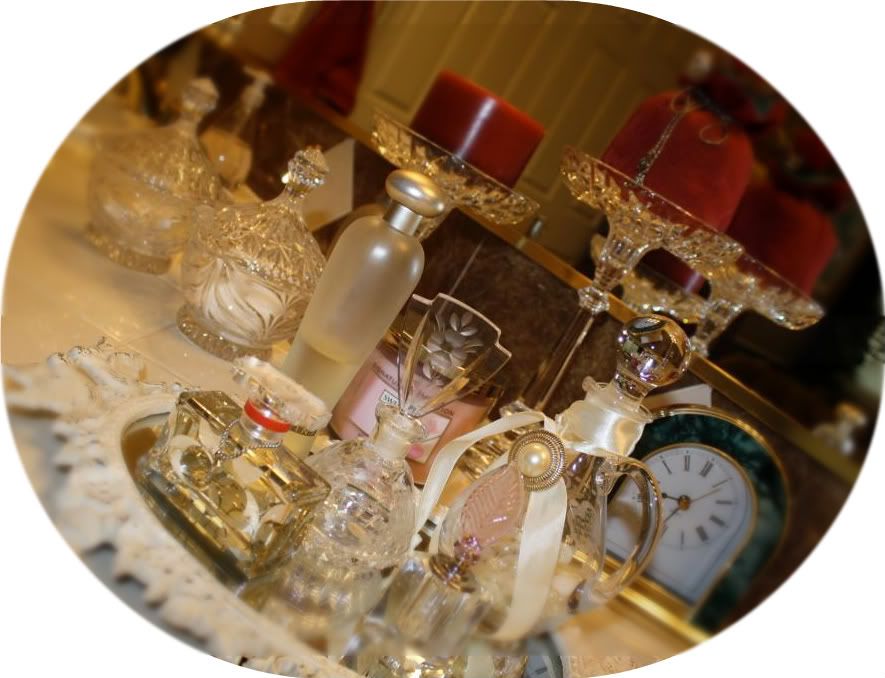 Well, I was going to accidentally get in one of the shots eventually

with all the mirrors . . . so might as well just get it over with.

Why do we stand so goofy when taking pictures?

Does it make it a better picture? :)

So do you see what's wrong, other than the gold brass?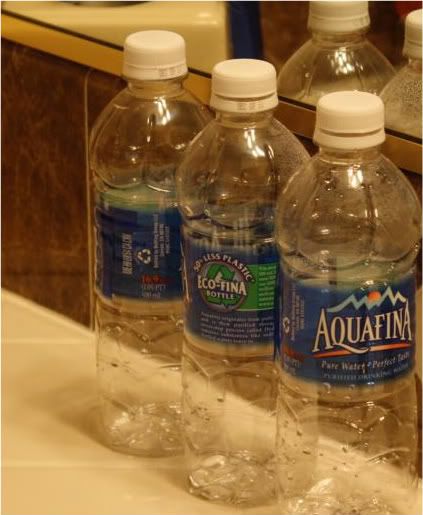 What is he lining these up for?

So that every morning I get to squish them

and place them here? Just outside the door?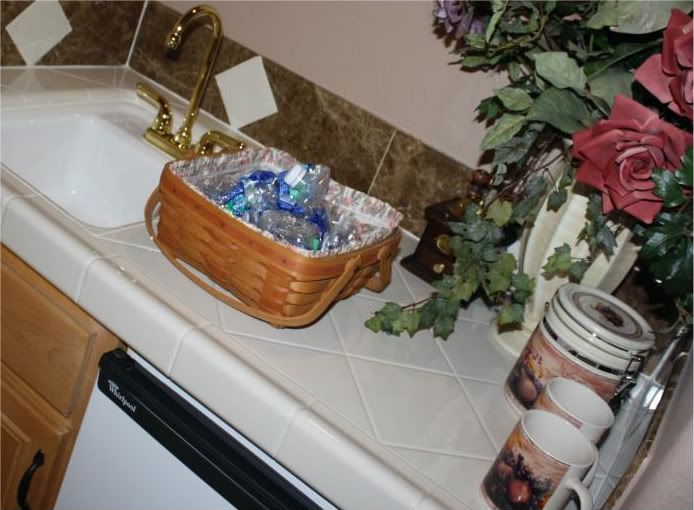 We have this little min-bar in between the master bedroom

and the master bath.

I know it looks funny - but the recycling basket is handy here.

And yes, here in California, everyone recycles . . . everything.

So tell me, why can't he smoosh the bottles himself?

Like I said . . . men! They sometimes just don't get it.

NOW!
HOW 'BOUT THEM SAINTS?
"WHO DAT (dancing a jig) WHO DAT". Who dat goin' to the SUPERBOWL!!!! (Sorry Favre!)
I've never seen anything more beautiful than that funny shaped ball sailing through those goal posts for a measly three points to win the game. OH YEAH! Did you hear me screaming? Jodie did, all the way to Louisiana!
Hey, if it can't be the Chargers, it's gotta be the Saints. :)
Have a good day everyone!