Here's just a little peek at what's been going on around here . . .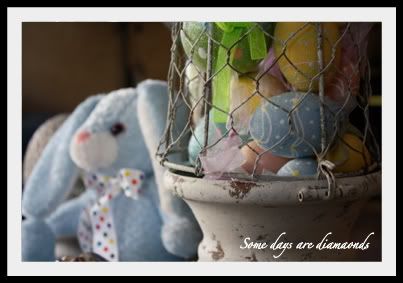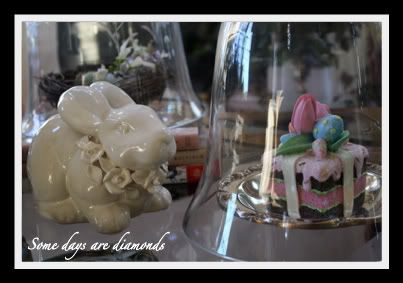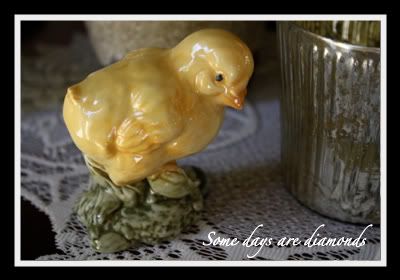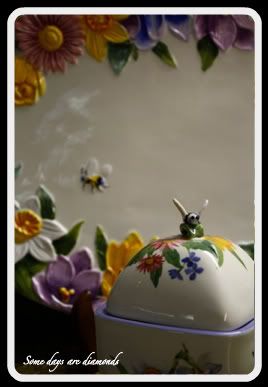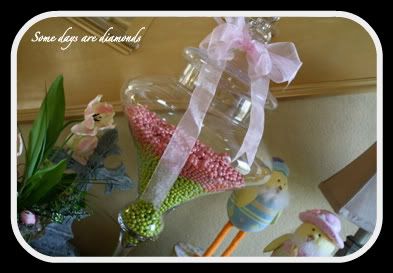 I hope someone has an Easter Party so I can share it all with you then!
Haven't made a single thing! I've been so busy with my Savannah "Meet and Greet" swap that I haven't had time to sneeze! But they are . . . off - entrusted to the mailman . . . to be seen again in the beautiful city of Savannah! I CAN'T WAIT! Oh my gosh we are going to have such fun!!! Catching up with old friends, making new friends, "seeing" old friends for the first time . . . shopping . . . EATING (oh yeah
THAT'S
what I'm talkin' about! and fortunately Jenn promised everything is calorie free!) and a full day at the Ford Plantation just sitting out on the lawn, under a beautiful white canopy, right on the river . . . creating. How awesome is that going to be? Sigh. Cannot wait . . . just cannot wait!
Anyhow - off to get thinking about my next project . . . oh and I have an Easter Swap coming up with Miss Rebecca from
Our Back Porch
. If you recall we swapped for Valentines Day too . . . very fun!
Have a good one everyone!