Only one message today for the Sorority.
Everyone please go over and wish Nancy at
Art From the Heart
a hearty congratulations on being the guest artist in the Aug 10th issue of Stampers Sampler. Yay!
And yes! I am ready to post my Giveaway!!!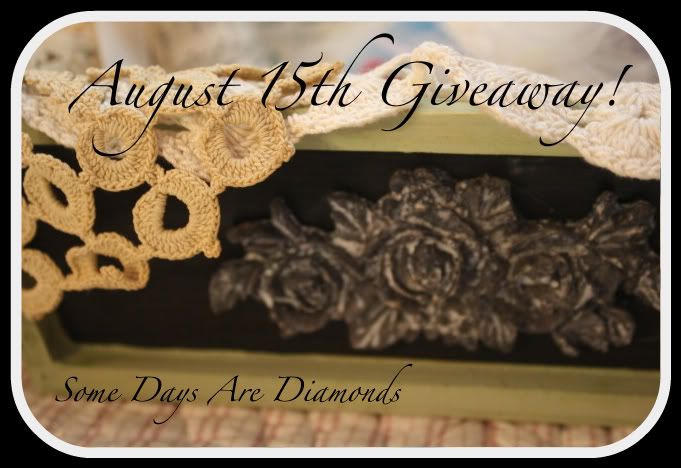 A box full of "goodies"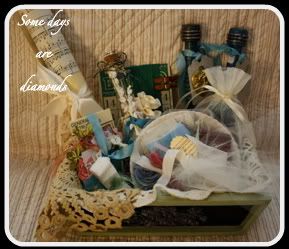 I'm not showing you too much . . .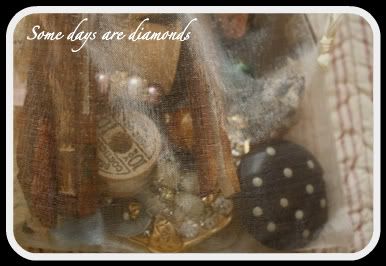 Just enough to tempt you . . .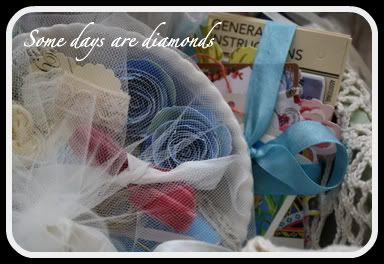 Because it's more fun to discover it all
once you've received the package.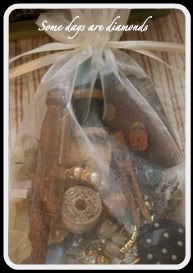 If you craft . . . I think you'll like it.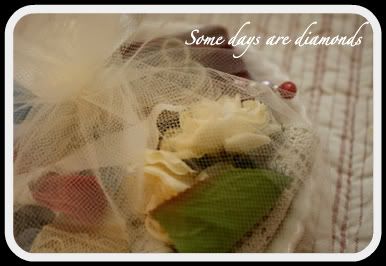 If you love Vintage, you'll like it too!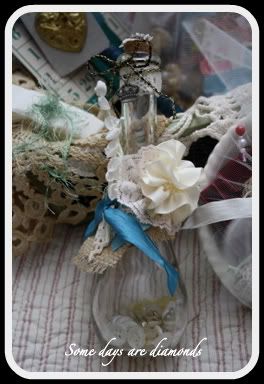 OK - by now I think everyone knows how this is done. Each one that you do gives you an extra chance at winning!
1) leave a comment on this post
2) be a follower
3) grab the button and share the news! (let me know!)
4) be a Sister in the Bloggerette Sorority!
I will pick the winner next Sunday - August 15th the old fashioned way. Out of a hat!
Good luck everyone!!!